Last night I met up with my friends Amy and Ronald, who I know from the
Post Punk Kitchen message boards
. Both are visiting from overseas, so it was great to get to hang out with them in person! I've met both of them before, but not in a long while. We had dinner at New Harmony, a Kosher Chinese restaurant in Philadelphia with an all-vegan menu. New Harmony's specialty is the "all-you-can-eat dim sum". They have a menu of options, so you can select your favorites, but I usually just tell the server to "bring us whatever's good" and let them work their magic.
We each started with a bowl of wonton soup.
Then the dim sum fest began!
vegetable pancakes! These are fried and served with a mayonaissey sauce.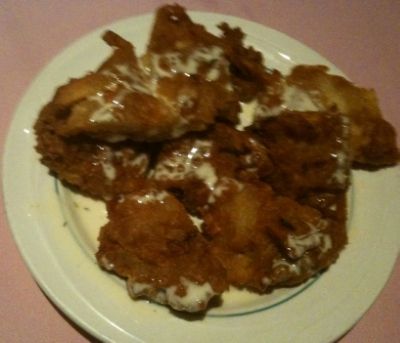 spring rolls and scallion pancakes!
stir-fry! tofu, broccoli, bok choy, carrots, and zucchini in a gingery-garlicky sauce!
taro cakes! Taro is a sticky root vegetable and it's one of my absolute favorite treats.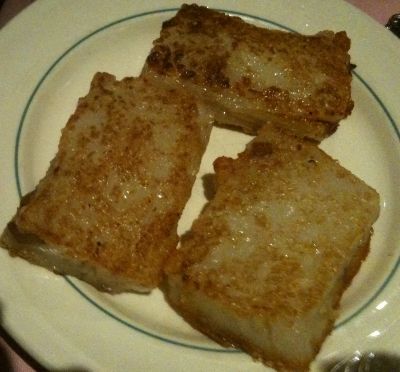 bao! These are doughy dumplings stuffed with vegan pork.
dumplings! I don't remember what was in them, but it was tasty.
There was also another dish of little round dumplings in assorted colors and configurations, but I seem to have not taken a photo of it.
dessert! The fried coconut triangles are simply to die for!!!